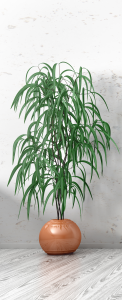 Are you a CPA?  Why or Why Not?
I have my Master's Degree in Accounting with a CPA Concentration, but I am not a CPA.  As you will see below, our specialties differ quite a bit from a typical CPA office.  We do not offer income tax preparation or tax advice.  We partner with CPA's rather than compete with them for the benefit of our clients, filling in the gap between the day-to-day transactions and the end of the year tax filing.
What is the difference between what The Q Advisors do and what a CPA office does?
Our passion is to work with entrepreneurs and small business owners, helping them understand & interpret the financial activity & health of their business.  This includes personal QuickBooks set-up / training / customizing, and helping business owners understand, not only how to use the QuickBooks software at a transaction level, but also how to interpret their financial reports so that they can make good business decisions.  
The natural progression of a business relationship typically begins with the business owner keeping their own books, and we come alongside them and support them by offering training & consulting along the way.  As the business grows and it becomes too difficult to continue these tasks in-house, many businesses will outsource the bookkeeping tasks to our team.  For larger businesses that have in-house bookkeepers, we offer consulting & training as-needed, including overseeing financial statements and acting as a 3rd party reviewer.
Often times we dive a little deeper with our clients, taking on a more active role by offering outsourced CFO level services.  
We work directly with our client's designated CPA (or we can offer a referral if needed) to ensure that everything needed for tax preparation at the end of the year is ready to go.  We also assist with information needed for tax strategy.  We always have two things in mind when working with our clients:
PRODUCING ACCURATE FINANCIAL STATEMENTS SO THAT THE BUSINESS OWNER CAN MAKE GOOD BUSINESS DECISIONS.
HAVING CLEAR & CONCISE FINANCIAL INFORMATION THAT MAKES YEAR-END TAX FILING EFFICIENT.