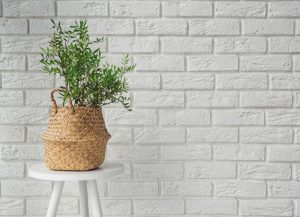 Quickly gets up to speed on my business
Kevin
"Kali has been a great partner, quickly getting up to speed on my business and helping me quickly develop the financial reporting I need to take my business to the next level. It would have taken my 10x longer to do it without Kali. Thanks so much!!"
Services Received: Accounting, Bookkeeping, Consulting, Payroll, QuickBooks consulting, QuickBooks Payroll, QuickBooks setup, QuickBooks training
Great to work with
Eagle Eye Electric
"Truly great to work with. Very knowledgeable. Very dedicated and willing to answer any questions we had. We appreciate all of her hard work. Will use them again."
Services Received: Book cleanup, Consulting, QuickBooks consulting
The consummate professional!!
Big I OK
"We contracted all of our accounting services to Kali after losing our CFO. Kali was able to put the pieces back together and bring organization and efficiencies back to our business. She found a way to reorganize our books that work best for our 6 corporations. She took on the tasks of reorganization without hesitation and have found her to be a wonderful business consultant and confidante. I look forward to working with her in years to come to create a successful business environment for our association. I would highly recommend Kali and her company for any business."
Services Received: 1099 filing, Accounting, Book cleanup, Bookkeeping, Business budgeting and forecasting, Business plans, Consulting, Cost accounting, Financial reporting, Financial services, Payroll, QuickBooks consulting, QuickBooks Payroll
Over and Beyond!
Taylor
"Kali has simply changed the game for us! We will never regret switching over to her services. Working from a home location office one of my favorite things about using Skar Accounting is the availability! She's so reachable, responds almost immediately and always lets you know if she will be out of pocket at any given time. I also personally appreciate the time she takes to explain things to me in a way that I can understand. Another amazing quality is how quick she is…that helps me immensely. I tend to be a little spread out and so the quicker I have things in my hand the sooner I can move on to the next thing and she helps me so so much with that. She's also extremely flexible and has been ever so patient with my learning process. I 10 out of 10 recommend Skar Accounting, Kali is just the best!"
Services Received: Small business tax, Tax consulting services, Tax services
Excellent and professional!
MitoPowered
"As a new business, we were over our heads with QuickBooks setup and our books were a mess. Kali came in for a consultation and before we knew it, she had fixed everything! What a lifesaver. We will continue working with her now and have complete confidence in her work."
Services Received: Accounting, Book cleanup, Consulting, QuickBooks consulting, QuickBooks setup, Startup consulting
Amazing to work with!
Central Lawn
"We recently transferred from using Quickbooks Desktop for the last twenty years to using Quickbooks online. To say the least, it was like learning a foreign language. Kali was there immediately to help me make the transition as smooth possible. She also helped me clean up a tremendous amount of journal entries that reappeared as part of the transfer. I could not have kept my sanity without her assistance, she was very knowledgeable and helpful. She also went to bat for me and got a credit card processing issue cleared up for me as quickly as could be expected. Had I not had her in my corner, I would still be in a jam. Thanks Skar Accounting for all you did for Central Lawn, you have been amazing to work with!"
Services Received: Book cleanup, QuickBooks™ setup